Lando Skiff Helmet Original V1
Kenner.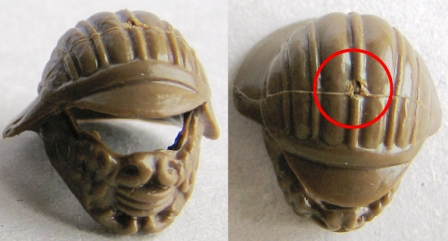 V1 inside detail showing EPM (Ejector Pin Mark).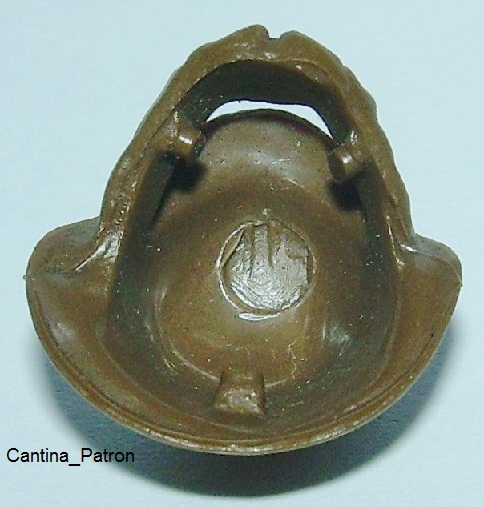 Lando Skiff Helmet Original V2
Lili Ledy.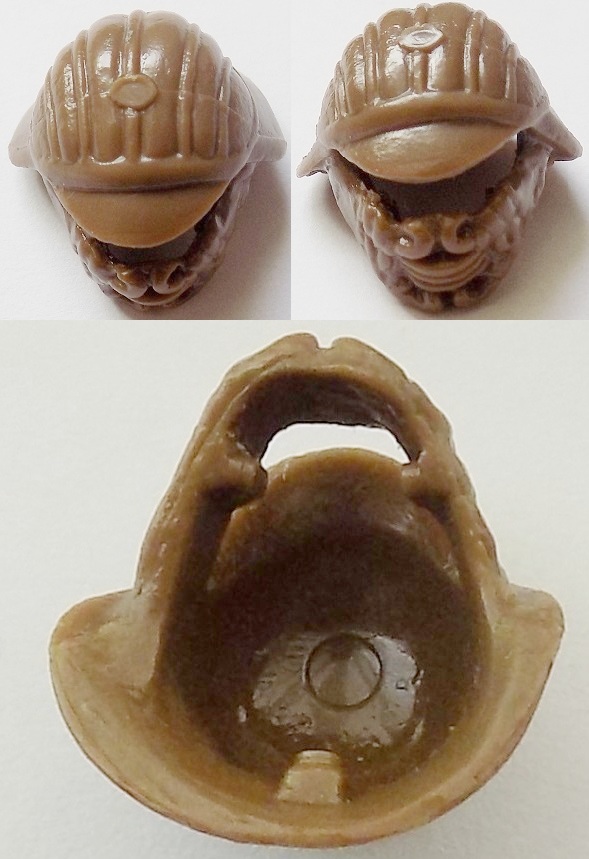 Lando Skiff Helmet Original V3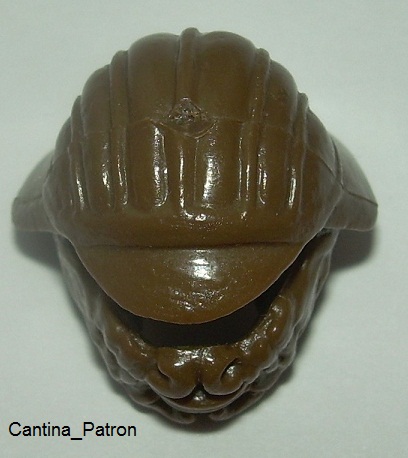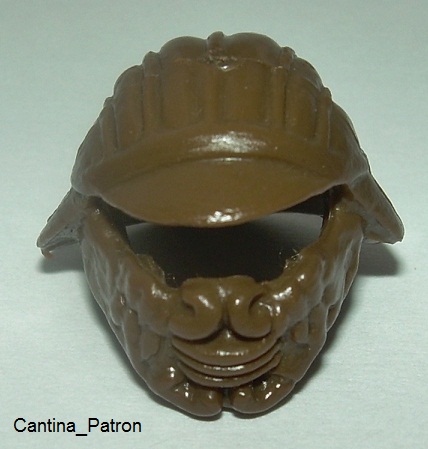 Larger size EPM on inside compared to the V1 version.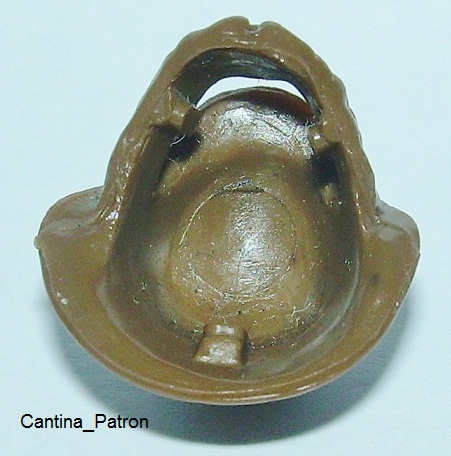 Lando Skiff Helmet REPRO V1
This repro first appeared on the market in November 2014. It comes from Mexico and is made from resin. The repro helmet is very similar to an original as can be seen on the comparison picture. The helmet sounds like an original during the drop test. It fails the float test and will sink when placed in water - note: an orignal helmet will also sink.
The helmet is very flexible when new but will harden with age and become brittle - possibly even breaking under pressure.