Yoda Orange Snake Original V1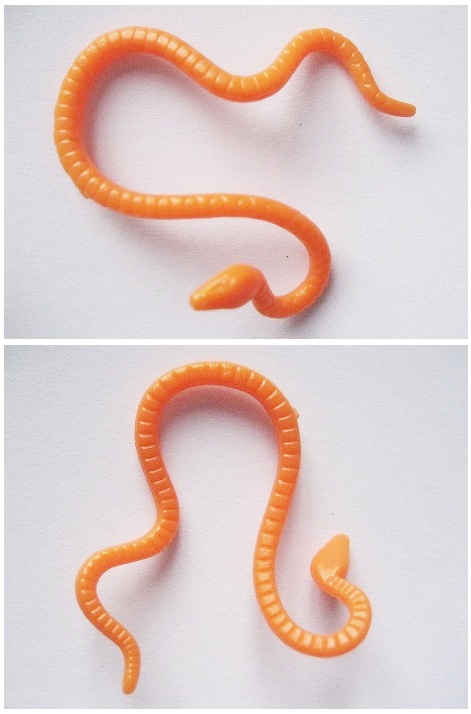 Yoda Orange Snake - ORIGINAL versus REPRO
In the picture below the REPRO orange snake is cast from Orange Plastic and is virtually identical to its original counterpart.
Note: the genuine orange snake will SINK when placed into water. This REPRO will FLOAT. There also appears to be a more sharp definition to the eyes and scales of this repro compared to the original, as well as a slight difference in colour.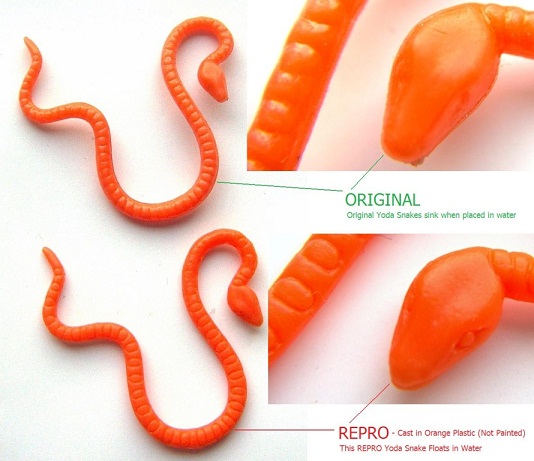 Yoda Lighter Orange Snake Original V2
The V2 is a lighter orange colour.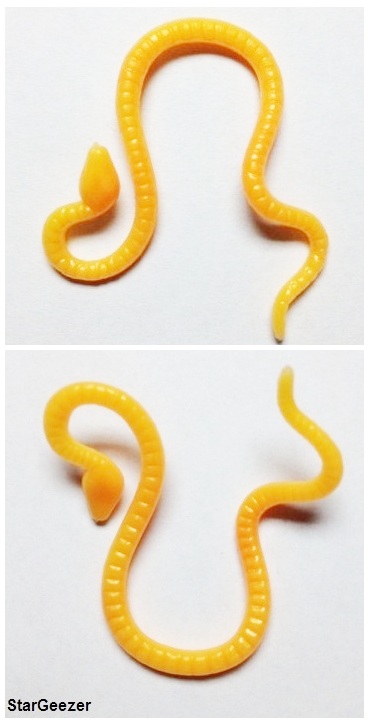 Comparison of V2 lighter orange snake (left) with a V1 orange (right).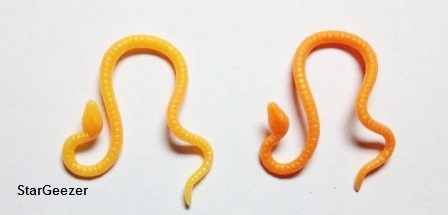 Yoda Dark Brown Snake Original V3
The darker brown Yoda snake is made from a more flexible/soft material than the orange snakes. It will sink when placed in water.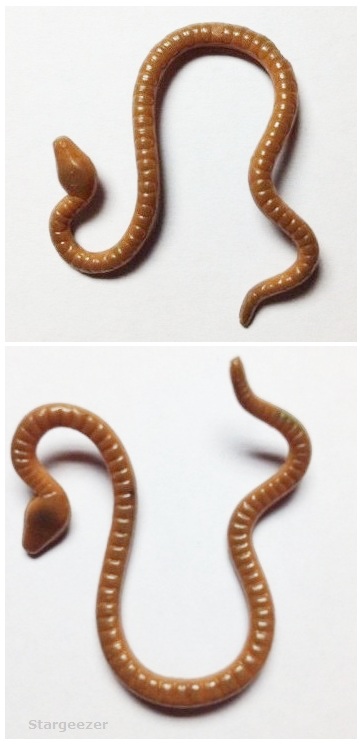 Yoda Lighter Brown Snake Original V4
The lighter brown Yoda snake is also made from a flexible/soft material and will sink in water.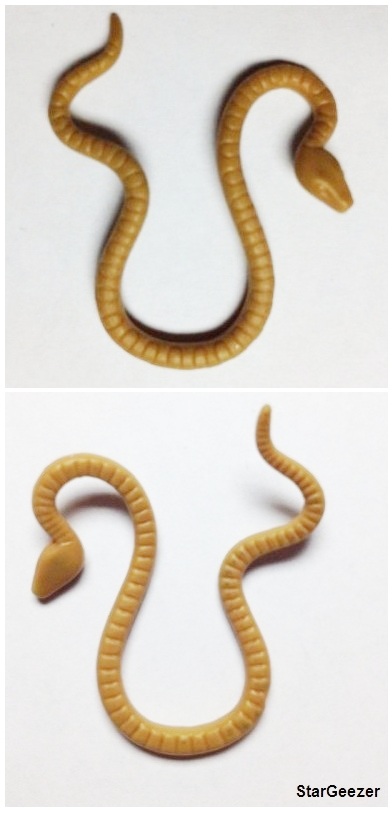 Yoda Snake Original V5 Top Toys version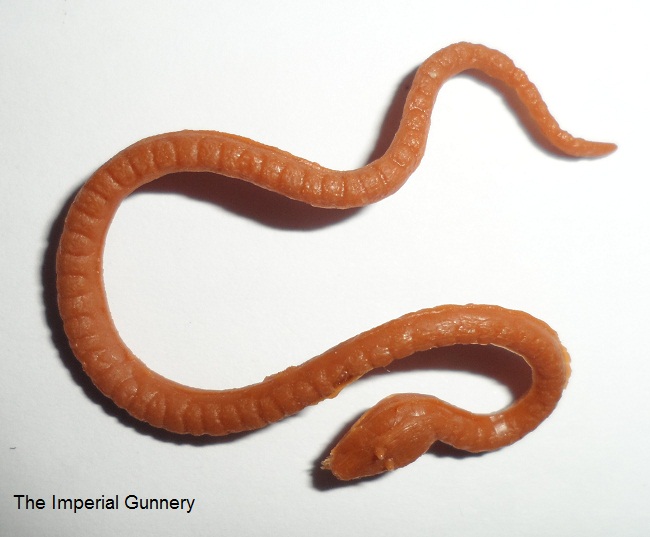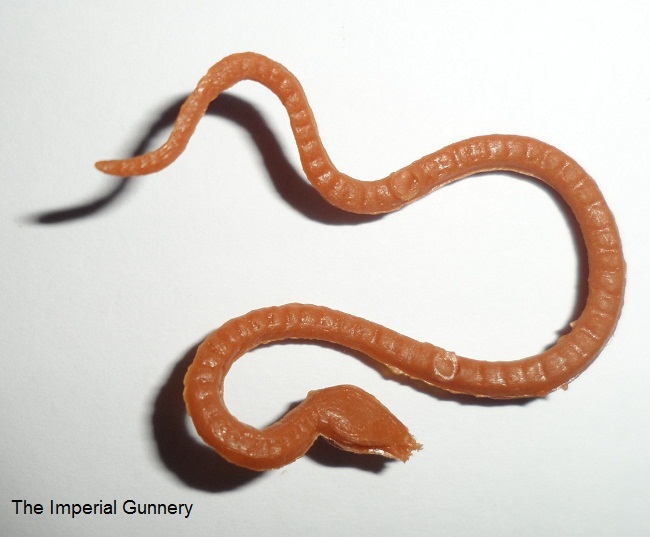 Yoda "Green" Snake
Not a true variant. TIG believes the 'Green" Yoda Snake to be nothing more than degradation as the plastic of the Brown Yoda Snake slowly turns "Green".
The missing link. A Brown Snake turning "Green".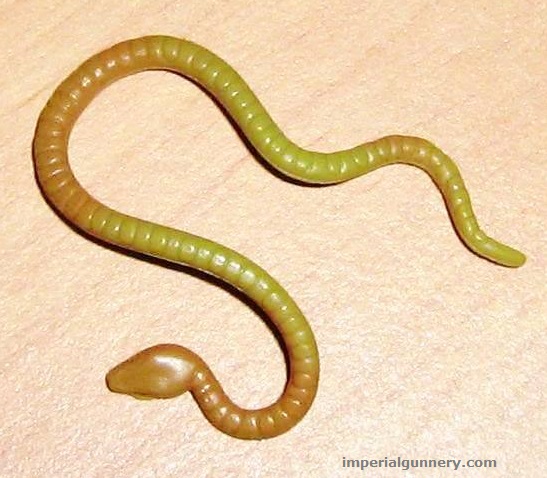 Colour comparison including the degraded "Green" Yoda Snake.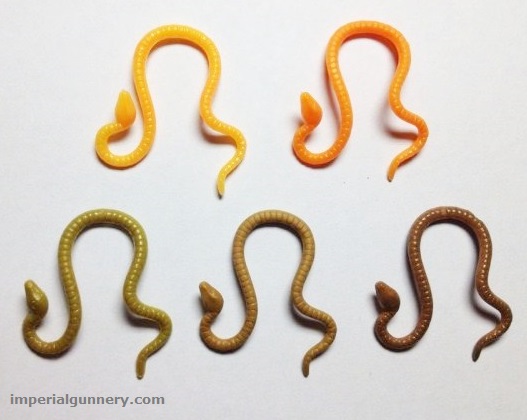 Yoda Snake REPRO V1
Cast in Dark Grey Metal and Painted Brown. Much heavier than originals.