Repro stickers for R2-D2 and R5-D4 have been available for some time. These stickers for the droids were spotted on eBay, July 2014.
R2-D2 REPRO Body Sticker.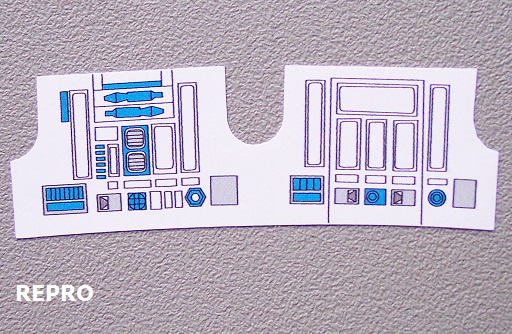 Close Up pics of printed design.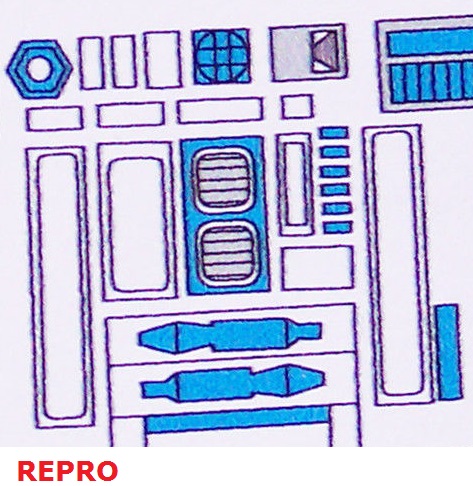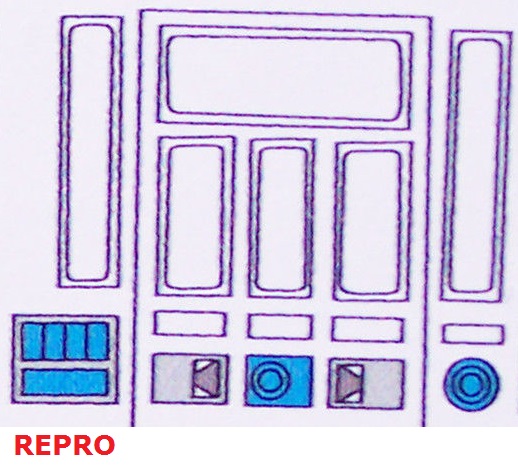 R2-D2 (Droids version) REPRO Sticker.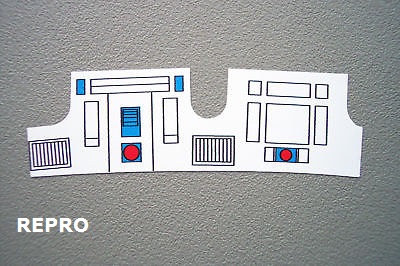 R5-D4 REPRO body Sticker.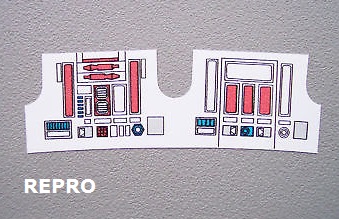 Power Droid REPRO Stickers - face and white body strip.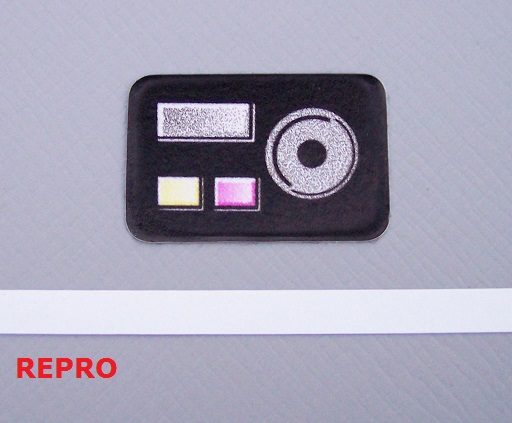 Seller's photo showing the application of the two REPRO stickers on a Power Droid figure.